On May 31, 1907, 45 women met at the Burlingame Train Station to form the Burlingame Woman's Club. The group was to be dedicated to helping the newly organized town of Burlingame realize its transformation from old settlers and suburban residents into a town. On December 14, 1910, they became incorporated under the name Burlingame Woman's Club Association, dedicated to civic improvements in Burlingame.
This small group of women put their fundraising skills to work, and within one year, they raised enough money to build a streetcar waiting station and plant 600 new trees in downtown Burlingame. In addition, by holding street carnivals and selling "stock certificates" in their Club, these enterprising women had enough money left over to purchase a lot on Park Road, which is now the site of the Clubhouse.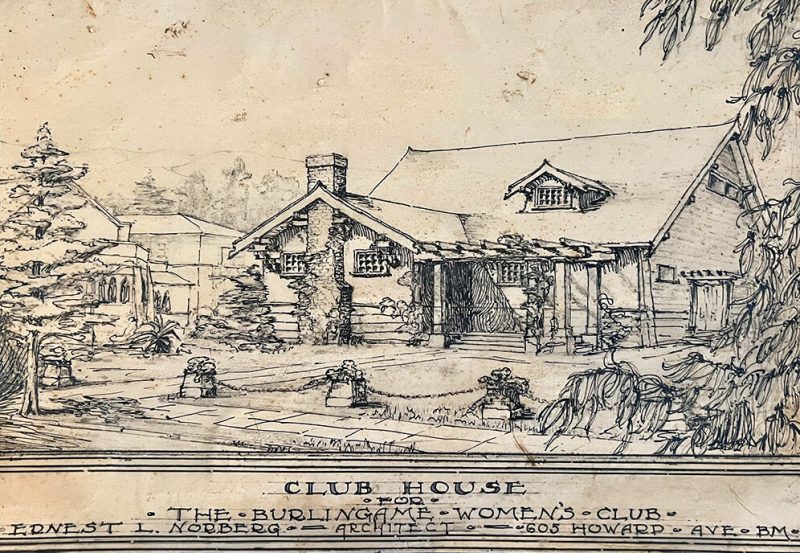 Original rendering of Clubhouse by Architect, Ernest L. Norberg.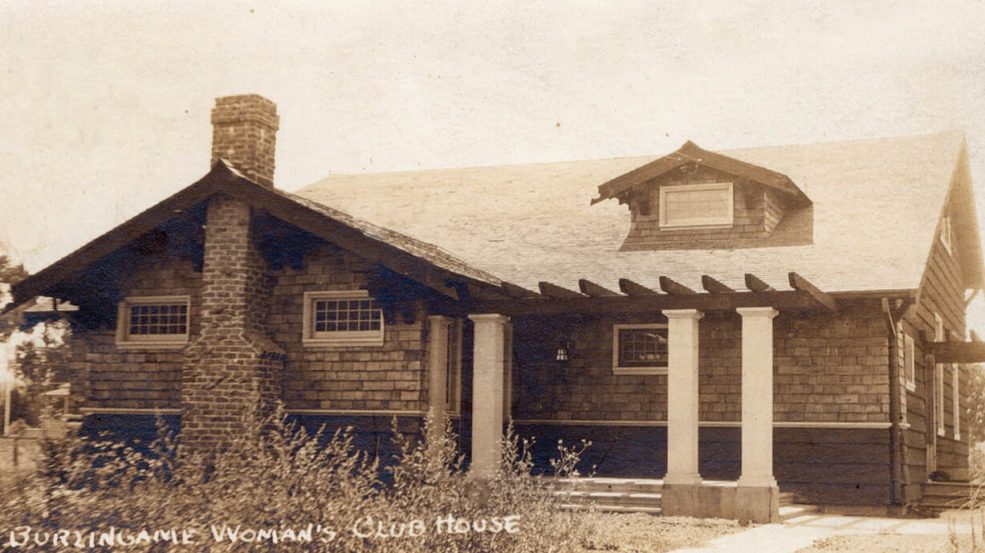 Photograph of original BWC Clubhouse courtesy of the Burlingame Historical Society.
Remodeling BWC Clubhouse in 1958
Prior to meeting at the Clubhouse on Park Road, BWC met at what is now the Easton Addition Branch of the Burlingame Library. That building, owned by BWC, opened on September 23, 1927, and over the next twenty years, the Club used it as a venue for meetings, dramatic productions, and private parties. In 1943 the Burlingame Library signed a four-year lease to use the building as a local library annex, and four years later, the Woman's Club sold the building to the City.